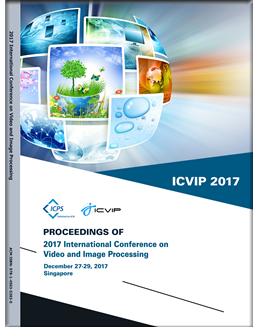 ICVIP 2017 Proceedings (ISBN: 9978-1-4503-5383-0) are included in ACM Digital Library and indexed by Ei Compendex and Scopus already.

On December 27, ICVIP 2017 were opened at Nanyang Executive Centre in NTU, Singapore as a special session of ICIT 2017.
About 170 experts and scholars from 27 countries and regions including USA, Australia, Canada, Spain, Taiwan, Thailand, India, Malaysia, China, Philippines, Japan, Pakistan, South Korea, Sri Lanka, Singapore, Nigeria, Oman,Indonesia, United Kingdom, Bangladesh, U.A.E, Russia, Iran, Viet Nam, Chile, Jordan, Turkey attended the conference.